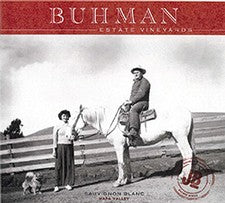 Celebrate Earth Day with a toast to Mother Nature from a wine producer and farmer whose sustainable practices and hand-crafted production shine through as good stewards of the land.
.

The Buhman's have farmed the ranch for 130 years - they even have a road named after them in Napa. A true local, salt of the earth farming family.
Jacqueline Yoakum is winemaker and is intensely focused on coaxing out all this great vineyard has to offer. The Chardonnay is lightly oaked, beautifully balanced with rich tropical notes - pineapple, lemon, banana - with light, sweet herbs. Lovely!

Continue flowing wine throughout the year with our personal wine club.
Call us at 707 948-6078 or visit https://travelfood.com/pages/wine-club