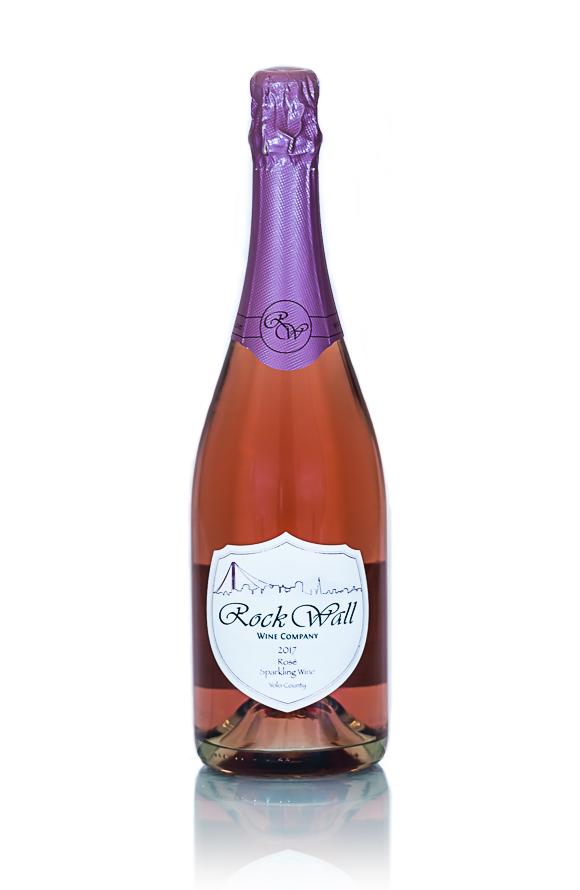 Whether you believe St. Valentine was hopelessly in love with forbidden flesh, or Pre-Roman rituals had men slaughtering goats then getting extremely drunk February 13-15, we think you can 'Express your affection' with these new releases for your sweet Valentine. Two delicious, affordable sparklers from the Rock Wall Wine Company are crisp, dry and reminiscent of champagne. Lower alcohol too! 
The new 2017 Sparkling Rosé from Yolo County is a lovely pink carnation color derived from the Italian Aglianico grape. This beauty is aged 10 months "en tirage," the traditional French practice of adding yeast and sugar to create the defining bubbles that grow smaller and softer each year.
The 2017 Sparkling Blanc de Blanc offers a great balance of Chardonnay and Muscat Canelli with gorgeous fruit flavors and aromas. We particularly love this wine with oysters or brie…both perfect for a valentine pairing. 
And affordable at only $24 and $26 a bottle. Buy a couple and stash one in the cellar for future celebrations!