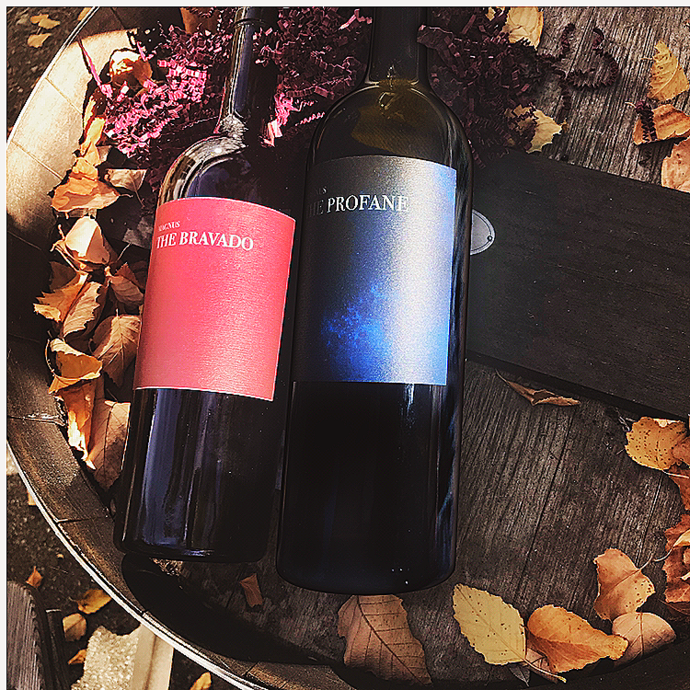 It's time to wine down :)

The Holidays are upon us, which is code for: how many excuses can we come up with to gather friends and family around a few bottles of great wine?
Turns out there's quite a bit so we've selected our favorites to impress even the toughest of critics (oops, we mean family members). Whether you're hosting at home, need a gift to bring to dinner, or want to send something special to a loved one or client, we've assembled three of our favorite collections for effortless gift giving this season .
Take a peek below for easy ordering and shipping in time for Thanksgiving, or reach out to customize your order.
All kidding and wine puns aside, we hope you have a wonderful Thanksgiving and start to the Holiday season. We are grateful to have you in the Travelfood family, you're  the Riesling we're here.
Cheers,
Laura and Terry
PS. Watch this space for exciting Travelfood updates in the coming weeks!
TRAVELFOOD HOLIDAY COLLECTION
MAGNUS Power Reds
This power couple is rich, spicy, and full of flavor. Just like Aunt Judy and Uncle Teddy.
Includes The Bravado Merlot and The Profane Shiraz. Both are from our newest small producer Magnus, the inaugural release from uber-talented Jacqueline Yoakum. Both add a dose of chart topping personality to your Turkey dinner.
 Red, White and Pink
Metzker Chardonnay, SR Tonella Rose, Godspeed Trinity Red Blend
To keep the peace at the dinner table, this collection includes something in the box for everyone. It's a palate-pleasing selection of our best Chardonnay, intense Rose, and smooth Red Blend. 
All three are made by rockstar winemakers and are sure to impress. 
AA+ Collection (Allure and Arriere)
The Allure Cabernet Sauvignon and Arriere Red Blend.
For the overachievers at the table: reds that are indulgent, elegant, unafraid to stand out. These wines are just now in their drinking sweet spot. We love this pack because it features Napa all the way through Coombsville, Stags Leap and St Helena appellations.
For Wine Lovers, From Wine Insiders
If none of these collections do the trick, consider giving the gift of our exclusive, Wildcrafted Wine Club. Choose from three curated clubs, customized to your palate. 
Secret Santa rocks this!
All gift collections and wine clubs include Ground shipping, and are wrapped in a sleek black box that's sure to make a mark.