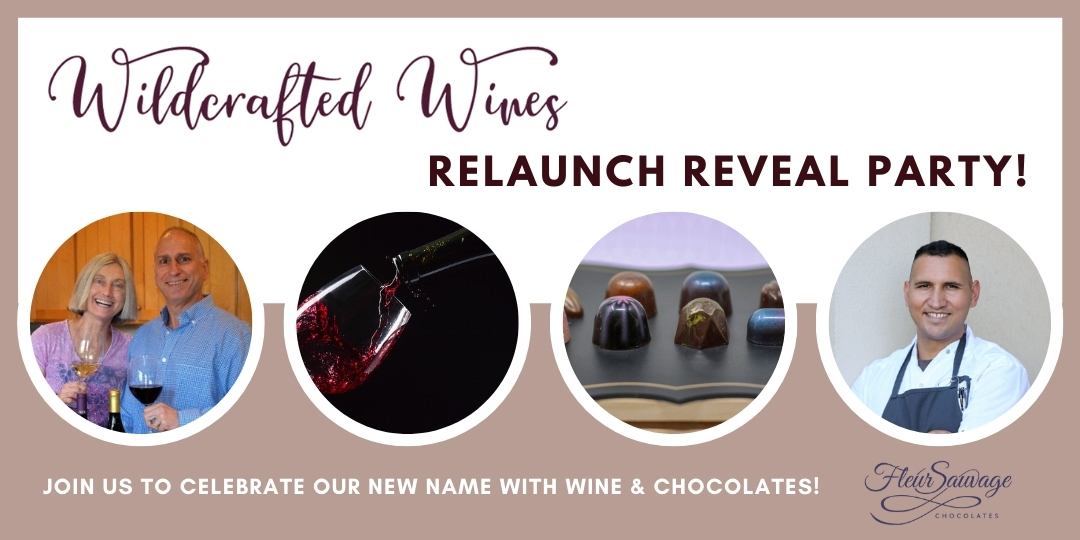 Join us Oct 29 to celebrate our new name! We have a special selection of wines perfectly paired with Fleur Sauvage Chocolates!
About this Event
World renown pastry chef Robert "Buttercup" Nieto will join us to talk about his gorgeous chocolates! Laura and Terry will discuss the wines that are perfectly paired! Plus a visit with winemakers Martin Bernal-Hafner from Topel Wines and Team Gallegos who will take us through a wine tasting and answer questions.
Sign up now to get your shipment of wines and chocolates so that you can taste right along with us!
These amazing chocolates are truly works of art! And pair beautifully with our artisanal wines. What a combo!
In your wine package you will receive 2 bottles of wine and a 6 pack of chocolates!
This event will be moderated by radio personality and video host of Hot Tub Happy Hour, Sue Bonzell.