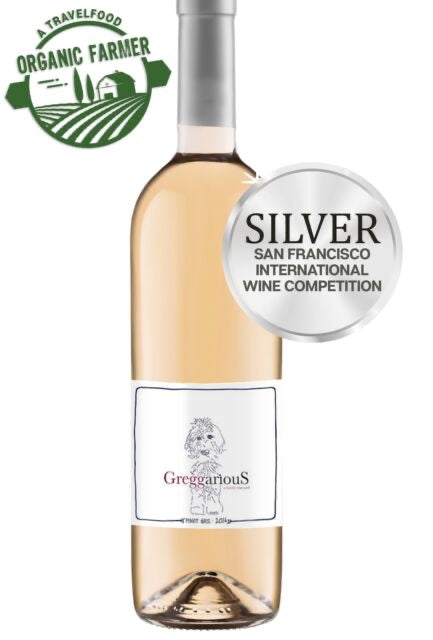 When is a rosé not a rosé? When it's the Greggarious 2018 Pinot Gris. This green-skinned grape beat some of its red-skinned rivals and was the recipient of a Silver Medal in the American Fine Wine Rosé Competition.
The grapes come from a tiny 4-acre certified organically farmed vineyard in Carneros - the Sonoma side. Ph.D winemaker Jacqueline Yoakum is an alumni of Schramsberg sparkling wines and that is reflected in the low ph of this wine - just like Champagne. 
Fill your glass, kick back on the front porch swing, close your eyes and take in the citrus blossom aroma, taste the bright acidity and balance of minerality. You will swear it's a pink drink, a perfect partner for light summer meals or dinner all by itself; no judgment.
This fun wine is great for virtual happy hours, socially distant cul-de-sac parties, and over-the-fence barbecues or just front porch sippin'. This one goes down easy and you will quickly become popular when you opt to share a bottle with your bubble. Remember, a case is only 12 days worth of wine! ;)